Public first aid courses: Learn how to save a life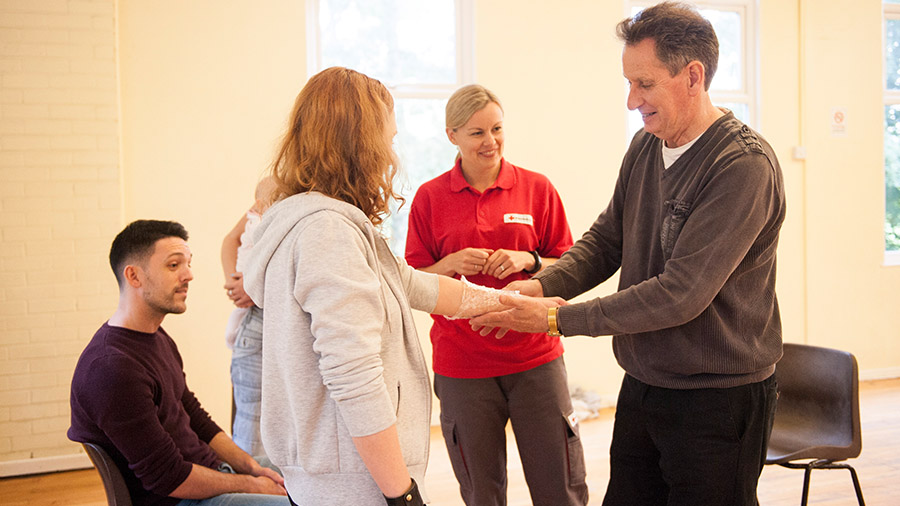 Your help in an emergency could save a life. First aid training will give you the confidence to help your child, friends, family or even a stranger when they need it.
Why choose Red Cross Training
Courses available at venues across the UK, including in the evening and at weekends.
Learn in an open, friendly environment with qualified, externally accredited trainers.
You don't need to have any previous experience, just a willingness to take part.
No written exam, just practical exercises to help you practice and remember the skills.
Discounts for group bookings of up to 15 people at a location of your choice.
* If you need first aid training to meet health and safety requirements, please see our workplace first aid courses.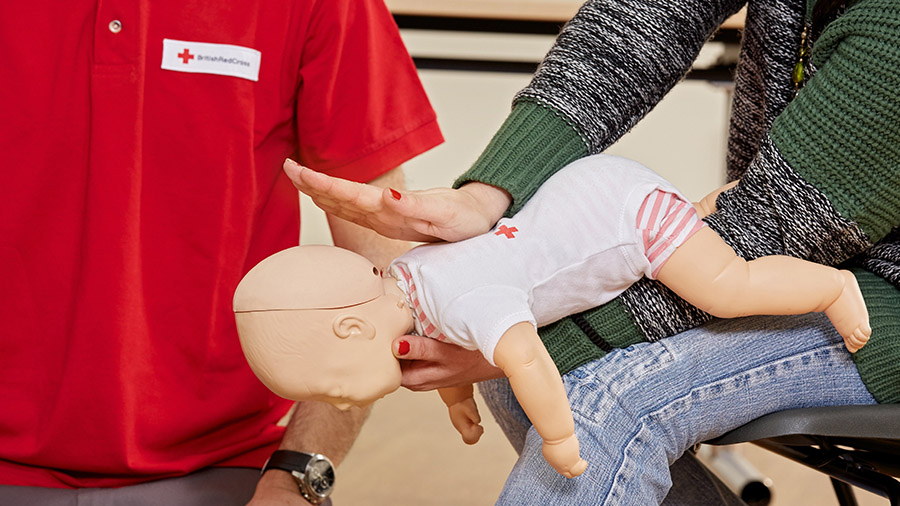 First Aid
Not certified
4 hours (plus 30 minute lunch) / 10:00-14:30
Nationwide
From £37.50 (excl. VAT)
This course has been designed with parents in mind
It covers a range of childhood emergency situations; from choking and unresponsiveness to fever and meningitis
Learners receive a free first aid workbook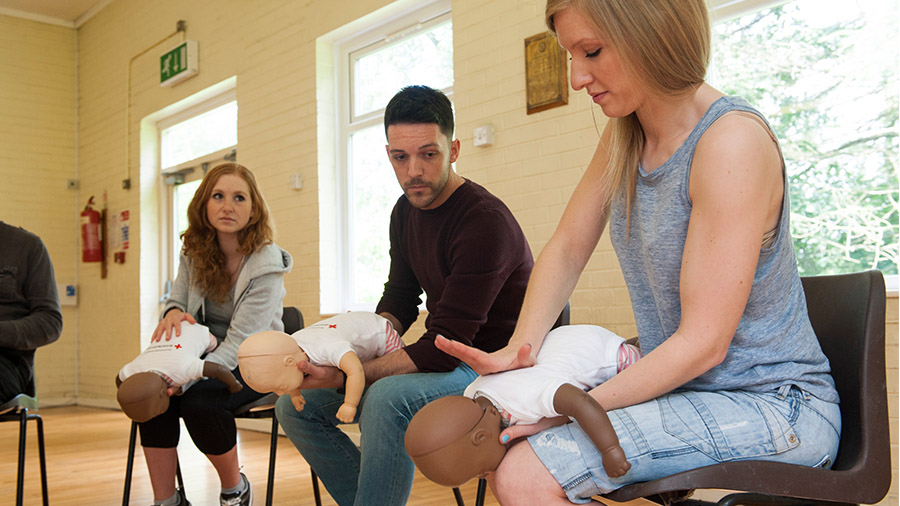 First Aid
Not certified
4 hours (2 hrs per evening) / 19:00-21:00
Nationwide
From £37.50 (excl. VAT)
This course has been designed with parents in mind
It covers a range of childhood emergency situations; from choking and unresponsiveness to fever and meningitis
Learners receive a free first aid workbook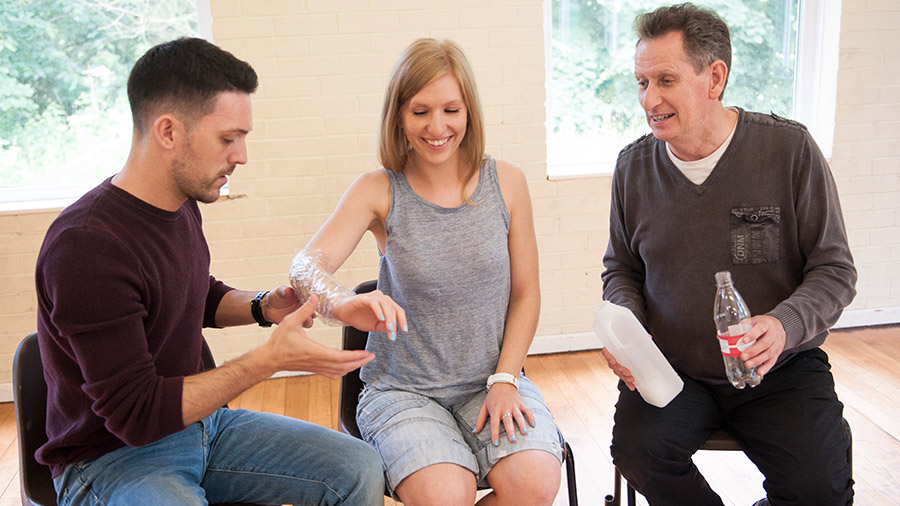 First Aid
Not certified
4 hours (plus 30 minute lunch) / 10:00-14:30
Nationwide
From £37.50 (excl. VAT)
This one day course is for anyone who wants to learn first aid for adults
It covers a range of life-saving skills such as unresponsiveness, heart attack, choking and seizures
Learners receive a free first aid workbook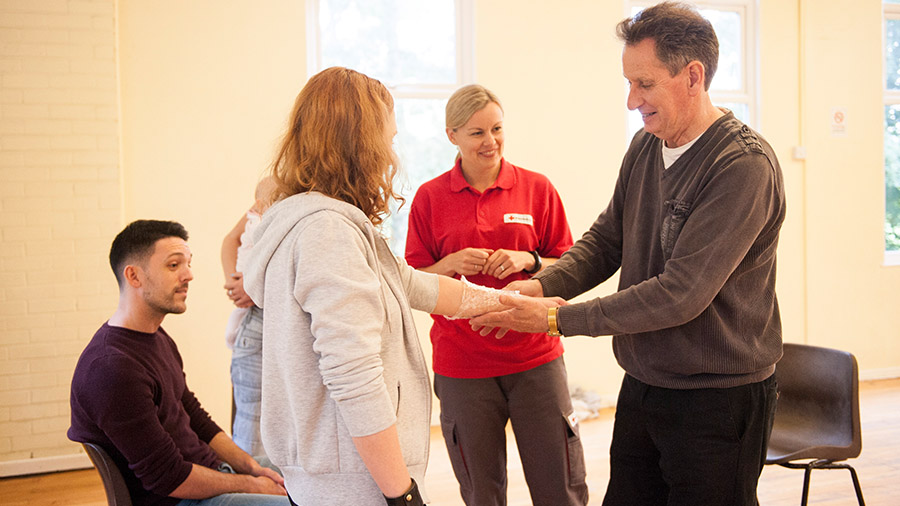 First Aid
Not certified
4 hours (2 hours per evening) / 19:00-21:00
Nationwide
From £37.50 (excl. VAT)
This evening course is for anyone aged 16+ who wants to learn first aid for adults
It covers a range of life-saving skills such as unresponsiveness, heart attack, choking and seizures
Learners receive a free first aid workbook