First aid for appointed persons training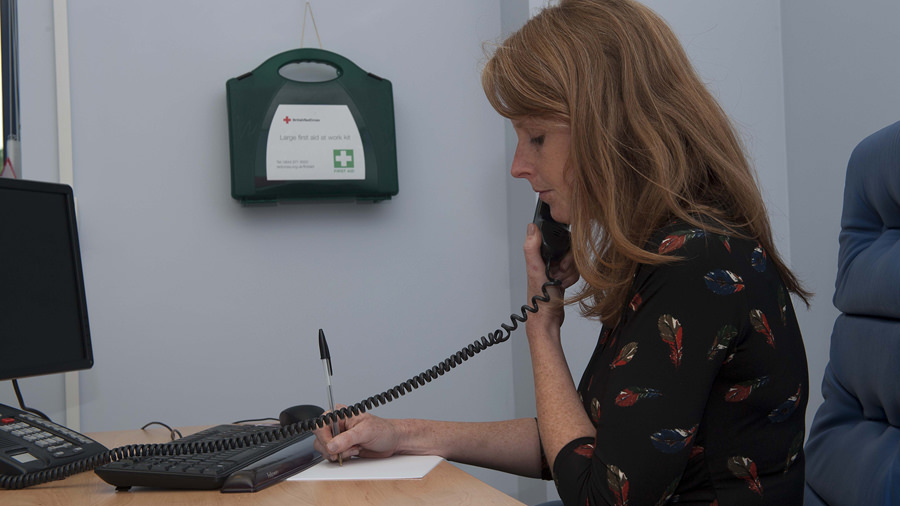 Prices from:

£39 *

Appointed persons certificate

Valid for three years

* (excl. VAT)
This course is suitable for people aged 16+ and where Health and Safety Executive (HSE) guidelines indicate that a first aider is not necessary. The course is designed for organisations who:
are in a low hazard environment (e.g, small shops or office) and have less than 25 employees, or
are in a high hazard environment (e.g, construction or warehousing) and have less than 5 employees, and/or
have completed a risk assessment which indicates that a first aider is not necessary.
If you have staff members with an existing medical condition (and these are detailed in your risk assessment), the HSE recommends that you consider completing the three day first aid at work course; it teaches the skills to recognise and treat a wider range of injuries and medical conditions, which are not covered in the first aid for appointed persons or emergency first aid at work courses.
Training to qualify as a first aider is available on the first aid at work or emergency first aid at work courses.
Learners will develop the skills to:
assess a casualty
monitor a casualty
know where to get help
complete an accident report
help someone who is unresponsive and breathing
help someone who is unresponsive and not breathing
help someone who is having a seizure.
Delivered in a classroom setting, this course offers a practical, hands-on approach that delivers the skills and confidence to respond in an emergency. For added reassurance, each learner is assessed throughout the course using a range of practical demonstrations, question and answer sessions, quizzes and engaging activities designed to coach and support them.
To ensure you get the most effective learning experience, learners must be physically able to participate.
On successful completion of this course, you will receive an appointed persons certificate which is valid for three years by the British Red Cross.
We recommend refreshing your skills every 12 months.
For more information on this course please contact us.
Based on your needs and the nature of your organisation, we recommend the appointed persons course which provides training on how to look after first aid equipment, report an incident and take charge in a first aid emergency (including cardiopulmonary resuscitation or CPR).
This half-day course is ideal for small and/or low risk workplaces where there are no staff with known medical condition*; based on your answers it's likely that you need an appointed person rather than a first aider** so we suggest this course is most suitable for your needs at this time.