Blended paediatric first aid course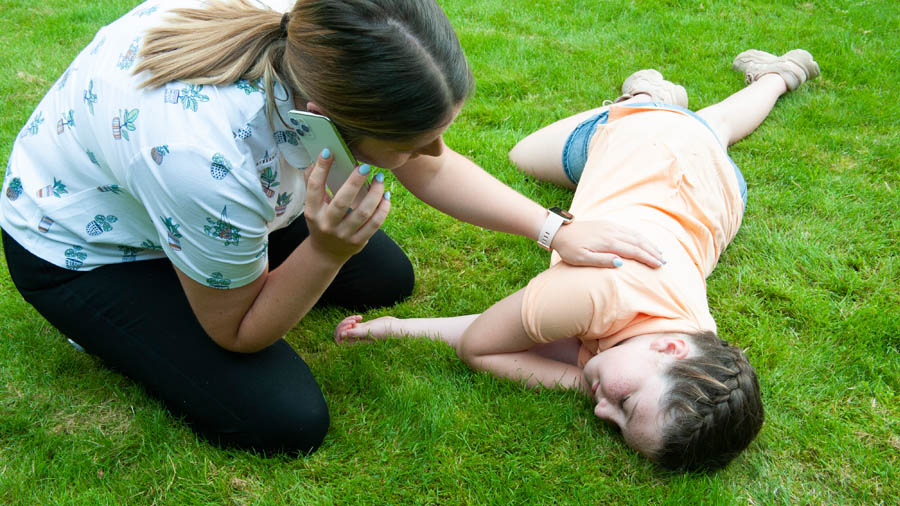 Prices from:

£205 *

Paediatric first aid certificate

Valid for three years

* (excl. VAT)
Why choose this course?
This course is suitable for people who need a paediatric first aid certificate but also need training that is flexible and can fit around other commitments. The blended paediatric first aid course includes one day of online training and one day of face-to-face training with one of our trainers.   
Paediatric first aid training is for people who care for babies and children in a professional setting such as childminders and those in a nursery or pre-school. Learners must be aged 16+ 
Learners cover all of the skills from our classroom based Paediatric First Aid course and receive the same Paediatric First Aid qualification on successful completion of the course. 
The two-day course is delivered in two parts.
Online (day 1)  
The first part of your course will be through our high-quality eLearning package.  This includes a host of interactive tools to cover some of the theory based first aid skills from the course.  The package includes videos and activities to check understanding as you work through each topic.   
You will be able to access this part of the course in the two weeks prior to your face-to-face training day, giving you the flexibility to cover the content at a time that works for you. 
Face-to-Face (day 2) 
The second part of the course looks at the practical skills from the Paediatric first aid course, with lots of opportunity to have hands on practice. The face-to-face training day is also an opportunity for our skilled trainers to check you have the met the required standard needed to pass the course, this includes looking at the topics covered as part of the online learning as well as new topics covered on the day.
This part of the course runs from 9am until 5pm, with a lunch break between the morning and afternoon sessions. 
What is covered on a Blended paediatric first aid course?
Over the duration of the two days you will learn how to help a baby or child who: 
is unresponsive and breathing
is unresponsive and not breathing, including the use of an automated external defibrillator (AED)
is choking
is bleeding
is burnt or scald
has an object in their eye, ear or nose
has hypothermia or heat exhaustion
has sickness or a fever.
This training also covers what to do if someone is having a medical emergency, including: 
meningitis
diabetic emergency
seizures
asthma attack
severe allergic reaction (anaphylactic shock)
injury to bone muscle or joint (including spinal injuries)
head injury
swallowed something harmful. 
What is blended paediatric first aid? 
Blended training offers a flexible way of learning, building the confidence needed to use first aid skills in a real-life situation.  Blended Paediatric Frist Aid is outlined in the Early Years Foundation Stage Statutory Framework.  It is also recognised by Ofsted, the childcare register and other bodies in the same way as a fully classroom based course.   
To ensure you get the most effective learning experience, learners must be physically able to participate in the practical aspects of the course. We also limit the group size to 12 people. 
We recommend that you bring your own lunch, as not all venues have food outlets on site or nearby. 
On successful completion of this course, you will receive a paediatric first aid certificate which is valid for three years. 
For more information on this course please contact us.