How our workplace training courses make a difference
Our first aid training supports the British Red Cross' aim to save lives, prevent and reduce suffering and increase the wellbeing and resilience of people in the UK and across the world.
All operating surplus from our training goes into the British Red Cross' Charity Fund, which is used in many different ways to create the greatest possible impact for people in crisis – whoever and wherever they are.
By choosing us to provide your training, you not only learn life-saving skills which could help you respond to an emergency, but you will also be helping us to achieve our vision of a world where everyone gets the help they need in a crisis.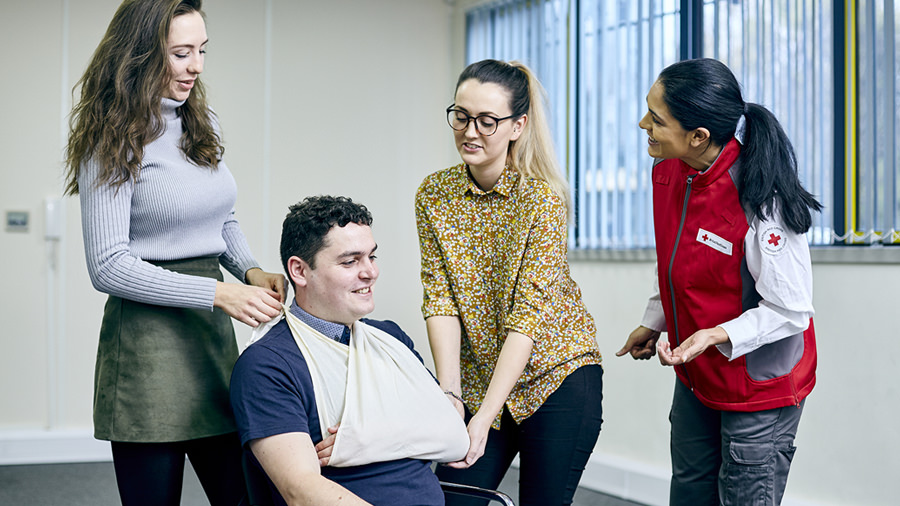 First aid at work
As one of the UK's leading providers of first aid at work courses, we offer first aid and health and safety training which helps organisations of all sizes (across all sectors) keep their staff safe.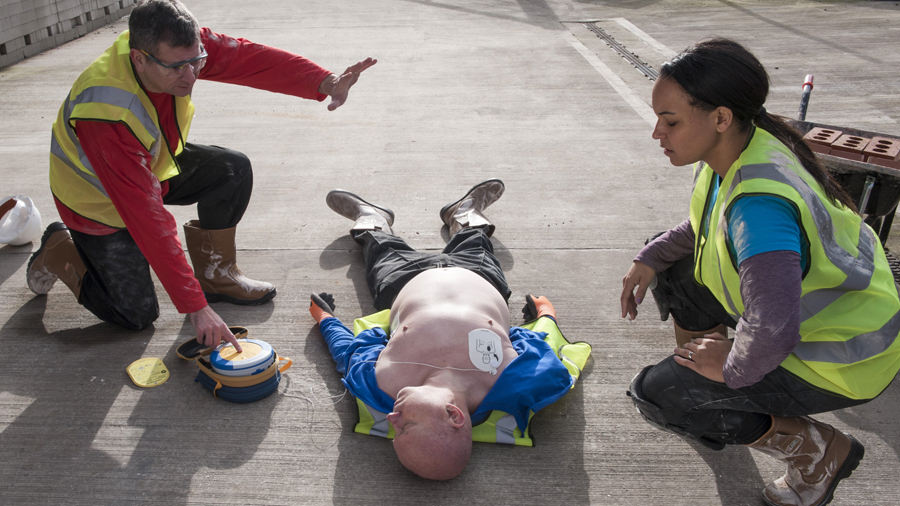 First aid products
We offer a range of first aid supplies and learning aids (e.g. first aid kits and books) to help you prepare for emergencies. You can also buy or hire an automated external defibrillator (AED) from us, and we'll help you plan and manage your investment to suit your budget.
Frequently Asked Questions
To help our customers understand their regulatory obligations and make their journey on choosing the right first aid course or training provider easier, we answer some of your most frequently asked questions below.