Thanks for subscribing
Welcome to Red Cross First Aid Training
Our first aid training supports the British Red Cross' aim to save lives, prevent and reduce suffering and increase the wellbeing and resilience of people in the UK and across the world.
All operating surplus from our training goes into the British Red Cross' Charity Fund, which is used in many different ways to create the greatest possible impact for people in crisis – whoever and wherever they are.
By choosing us to provide your training, you not only learn life-saving skills which could help you respond to an emergency, but you will also be helping us to achieve our vision of a world where everyone gets the help they need in a crisis.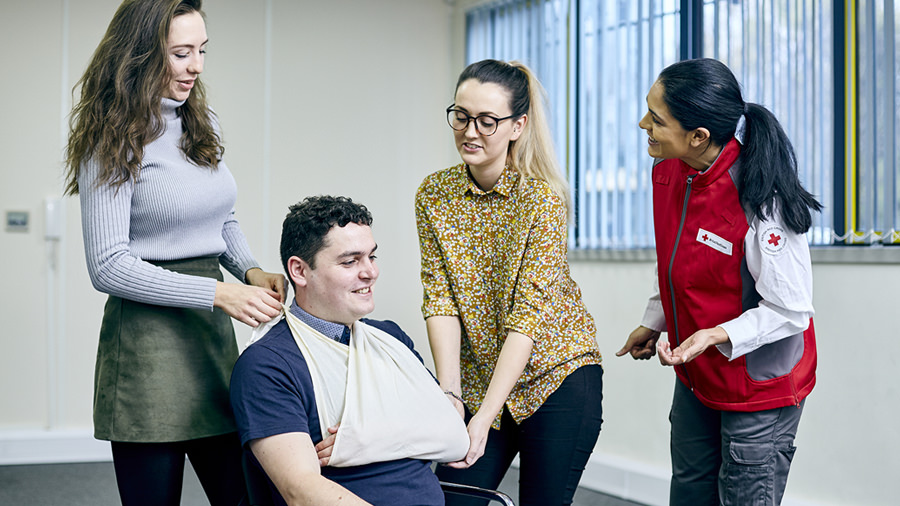 First aid at work
As one of the UK's leading providers of first aid at work courses, we offer first aid and health and safety training which helps organisations of all sizes (across all sectors) keep their staff safe.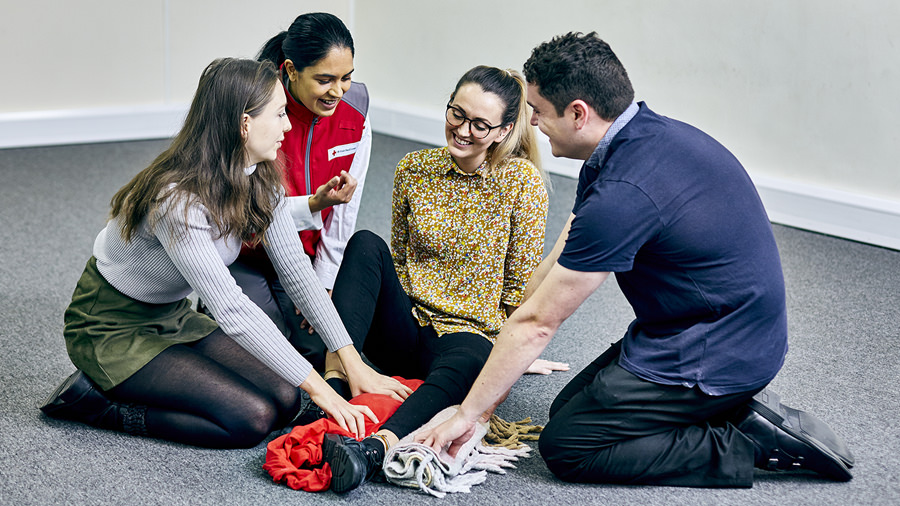 First aid for groups
If you have a group of up to 12 people who need training, a group booking could save you time and money and give you greater flexibility on training location and course content.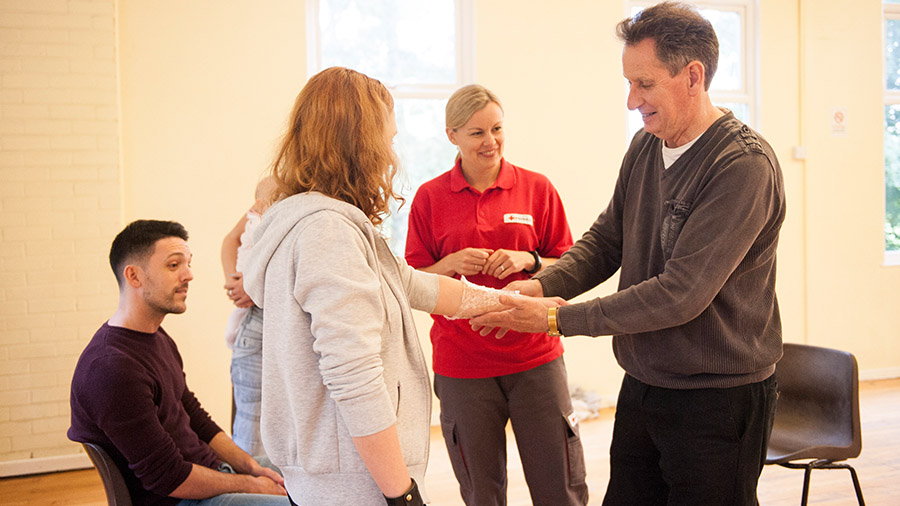 First aid for the public
If you want to learn first aid for your everyday life (rather than for your job), taking one of our fun, interactive public courses will give you the confidence to help someone in an emergency.
Mental wellbeing courses
Our mental wellbeing and resilience courses are designed to build both team and individual resilience and to help staff members return to and maintain a state of positive mental wellbeing.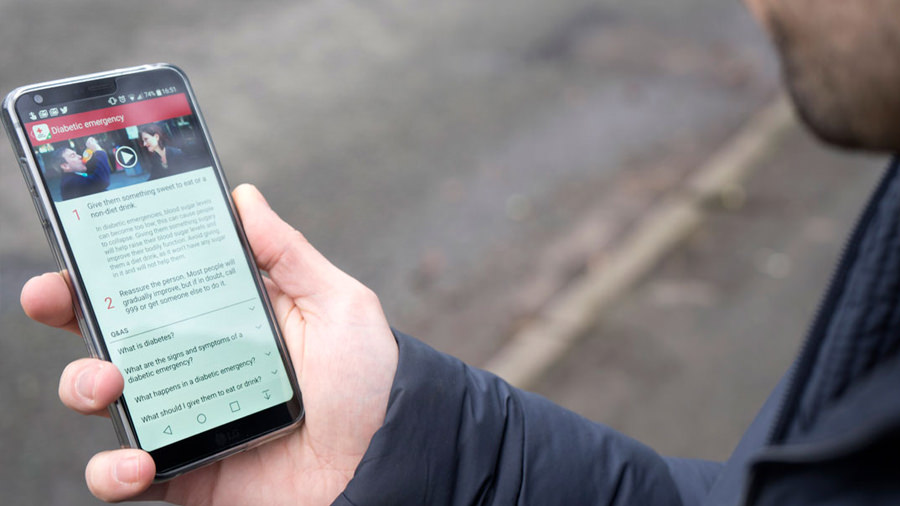 Ongoing support
Our support and advice continues, even when your course ends. Find out about the different ways we can help you keep your first aid skills up-to-date, including online learning, free mobile apps and our Safe Hands community.
First aid learning gift cards
A British Red Cross first aid learning gift card makes a unique and thoughtful present for anyone who has been considering learning first aid, or just wants to learn a new skill.
Download our brochures
Take a look at our free downloadable brochures and find out more about our range of courses and the benefits of learning first aid.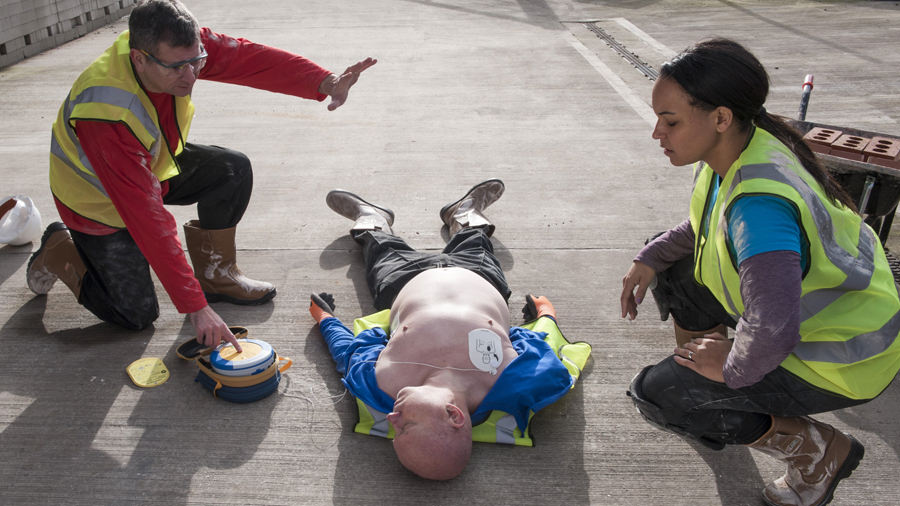 First aid products
We offer a range of first aid supplies and learning aids (e.g. first aid kits and books) to help you prepare for emergencies. You can also buy or hire an automated external defibrillator (AED) from us, and we'll help you plan and manage your investment to suit your budget.